Today's Interview: EKU President Michael Benson Selected for NCAA OVC Presidential Forum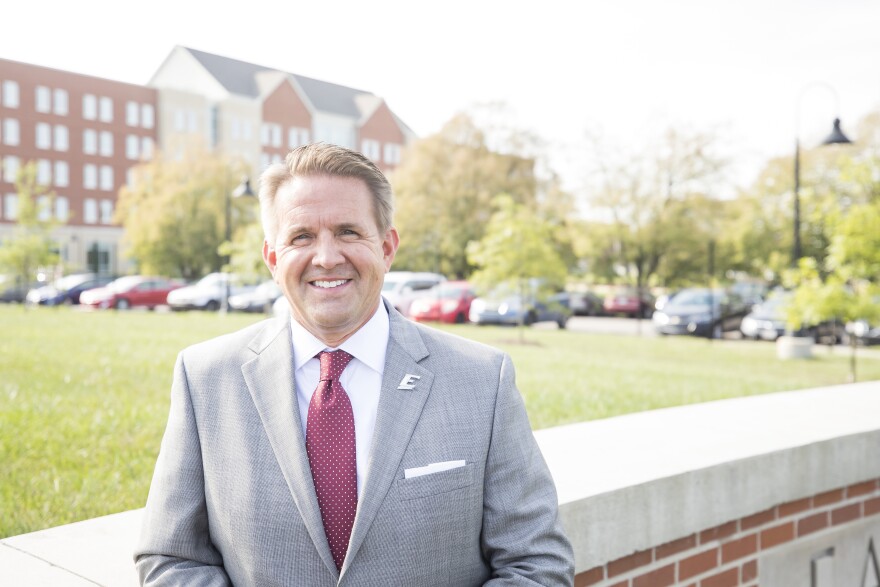 Eastern Kentucky University's President Michael Benson was selected on May 31 to represent the Ohio Valley Conference on the NCAA Division I Presidential Forum. President Benson tells WEKU about the role of the forum, issues the forum will address, and why a good education will always be important.
To contact Wendy Barnett: wendy.barnett@eku.edu.
People like you value experienced, knowledgeable and award-winning journalism that covers meaningful stories in Central and Eastern Kentucky. To support more stories and interviews like this one, please consider making a contribution.
Thank you !