Miners to Rally for Pension Protection
Thousands of retired coal miners will rally in Washington, D.C., on Thursday to urge Congress to shore up a fund that supports their pensions and benefits. Area lawmakers from both sides of the aisle were at the National Press Club in Washington to speak in support of the Miner's Protection Act.
West Virginia Democratic Sen. Joe Manchin called for an immediate markup and passage of the bill in the Senate Finance Committee, where it has been bottled up for most of the year. Manchin wants Senate Majority leader Mitch McConnell, of Kentucky, and Finance Committee Chairman Sen. Orrin Hatch, of Utah, to work together to pass the bill.
"All we're asking for is the compassion to do the right thing, fulfill the commitment, a promise that was made," Manchin said.
Manchin is referring to a pledge dating to the 1940s, when Congress intervened in a national coal strike and established a health and welfare fund for miners. The agreement used royalties on coal production to create a retirement fund for miners and their dependents in cases of sickness, disability, death and retirement.
That legislation has been renewed at various times over the years. Now with a wave of bankruptcies roiling the coal industry, it's feared that there will not be enough money to fulfill pledges to retirees.
The Miner's Protection Act seeks to address the potential shortages by tapping the Abandoned Mine Lands fund. The AML reclamation fund was created to address abandoned mine land from before 1977 and is funded by a fee placed on each ton of coal mined.
The interest from the AML fund is currently being absorbed into the U.S. Treasury and the new legislation would redirect some of that interest to safeguard pensions and benefits.
If Congress doesn't act more than 20,000 miners or their family members could lose their health benefits by next year. West Virginia Republican Sen. Shelley Moore Capito said that includes some widows and many people in poor health after 35-40 years of work in the mines.
"So we need to fulfill the promises that were made in 1946, 1993 and 2006," Capito said at the Press club event.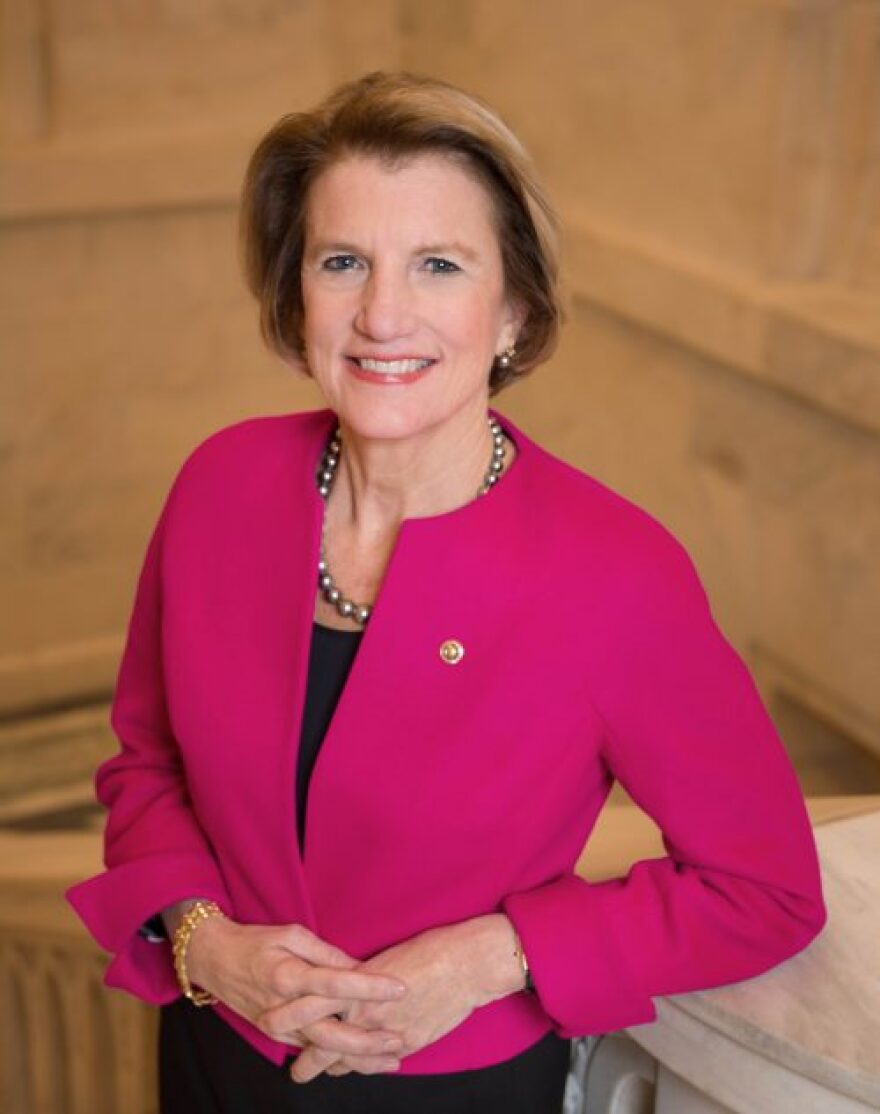 As the lawmakers spoke, United Mine Workers of America retirees were riding buses from a dozen states bound for the capital. Retired miner Kenneth Vincent of Muhlenberg County, Kentucky, said he thinks if the bill doesn't pass in this session he doesn't think it will pass at all. He says it's now or never.
Retired miner Donald Smith said he thinks it will help for the lawmakers to see the miners in wheelchairs and see that they need their benefits.
"I can't understand how they get such good healthcare and we can't keep ours," Smith said. "Lawmakers up there are supposed to be to helping us and they're not wanting to."
Smith was a miner for twenty-five years for Peabody Coal, which filed for bankruptcy protection this year. Like many miners, he blames Senate Majority Leader Mitch McConnell of Kentucky for blocking the legislation.
UMWA officials said they were promised a vote by finance committee chairman Hatch, but no vote or markup has yet been scheduled