Physical and mental health of Eastern Kentuckians a concern as flood recovery efforts continue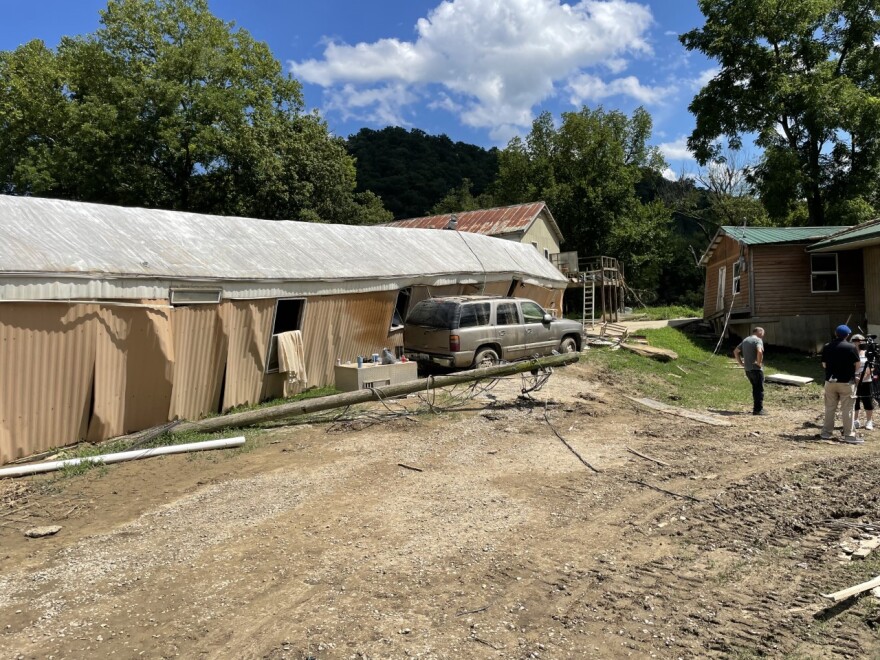 Maintaining good physical and mental health is top of mind for health officials in flood-devastated eastern Kentucky. Recovery efforts there are ongoing after flooding that claimed 37 lives. A Lexington high school student also died trying to help flood victims bringing the death toll to 38.
Tetanus and hepatitis are major concerns after a flooding event. That's according to Scott Lockard, Public Health Director at Kentucky River District Health Department.
Lockard said his department has been administering vaccinations in the community and going door to door.
"We have partners, and we've done this ourselves, to get on ATVs and side by sides and go up hollers in our communities and people who have not been able to get out and get the care, they need to make sure that they're getting vaccinations and getting, you know, the services that they need right there at their homes," said Lockard.
Lockard said volunteers need to take care of their general health. Part of that includes properly treating cuts and scrapes.
"They're in the water or the mud, you know, there's just a coating of mud on everything. We have to make sure that individuals are very mindful of treating wounds effectively, don't let these places become infected," said Lockard.
Lockard said the mud that coats nearly everything the flooding touched carries contaminants that can cause illness. He added that the mud and debris are fall hazards and people should use protective equipment like rubber boots and gloves.
Lockard said that maintaining good mental health is also a concern at this time. A social worker by training, Lockard said setting boundaries and knowing when to ask for help are important tools.