Ky Red Cross Volunteers Assist in Houston Hurricane Relief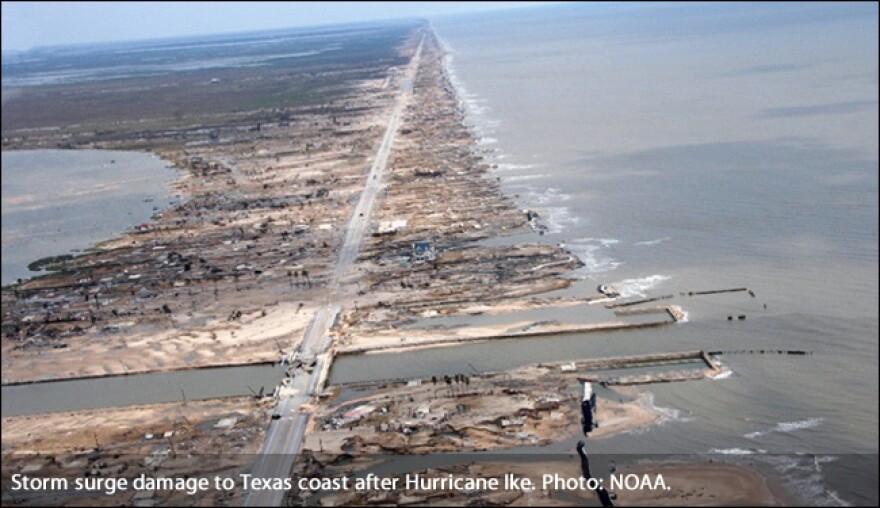 Volunteers from Kentucky are among those assisting with disaster relief in Houston.
Officials with the Bluegrass Chapter of the American Red Cross say the number heading to the Texas coast is likely to increase sharply in the days ahead.
Red Cross Disaster Program Manager in Lexington, Steve Powell says his phone has been ringing off the hook with inquiries from central Kentuckians. Powell says 32 Kentucky staff and volunteers are assisting with shelter, feeding, and logistics for those affected by Hurricane Harvey and the heavy rains it spawned.
Powell says, those wanting to help can take part in online training.
"They can do all that training on their own. We just need to guide them. It's different than the way it used to be where we had in-class trainings. A lot of it's set up now with technology so they can do a lot of the training at their own leisure."
Powell says, before heading to a natural disaster area, it's always best to go through a coordinated training like that offered by Red Cross.
He says, donating money remains the best way to get supplies and shelter to those in need.
Lexington Mayor Jim Gray says he's heard from many citizens in the community expressing sympathy, reaching out, and sending prayers to those affected by the after-effects of Hurricane Harvey in Texas.
While some city firefighters are prepared to make a trip to Houston, Gray says that call has not yet come in.
"Kentucky's Emergency Management has said that no Kentucky resources would be needed in the short term, so our firefighters can stand down for now, but they are prepared in the event that they are called upon," explained Gray.
Monica French with Kentucky Emergency Management says the call for assistance could still come in the weeks ahead.
Here's a link to Red Cross training information at www.redcross.org