New pothole material and process planned for Kentucky bridges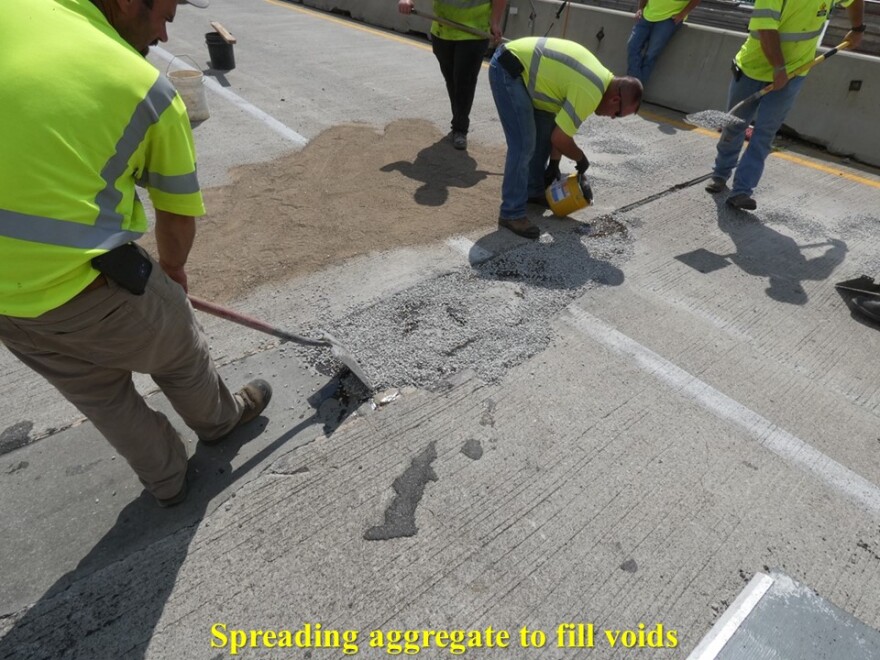 Pothole repairs on thousands of Kentucky bridges could be carried out quicker in the years ahead. Civil engineering researchers at the University of Kentucky have been working on a new patching method. It is planned for concrete bridges. Issam Harik is a professor of civil engineering at UK. Harik said the new epoxy mortar can greatly reduce the time for one-lane travel on a bridge.
"The use of these resins to quickly bond components within the pothole so the pothole can cure in a much shorter time and be open to traffic in a much shorter time than normal techniques for repairing," said Harik.
During the research work, Harik says investigators were able to simulate truck traffic over a bridge. The civil engineer noted state transportation work crews could use the new bridge pothole mending material this year. Harik said there are some 14 thousand bridges across the Commonwealth.
Abheetha Peirus is a research engineer at UK. Peirus said this method of pothole repairing requires less labor.
"The traditional method involves a crew of six or eight people, usually jackhammering this concrete out and replacing it with new concrete and things like that. But, the methods we've shown just require maybe two people to be there," said Peirus
Peirus said this new method may also allow for getting to a cracked area before it becomes a larger hole in the pavement.